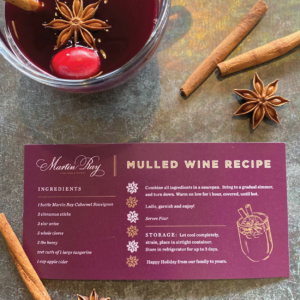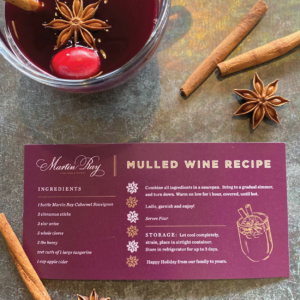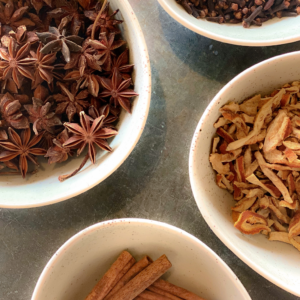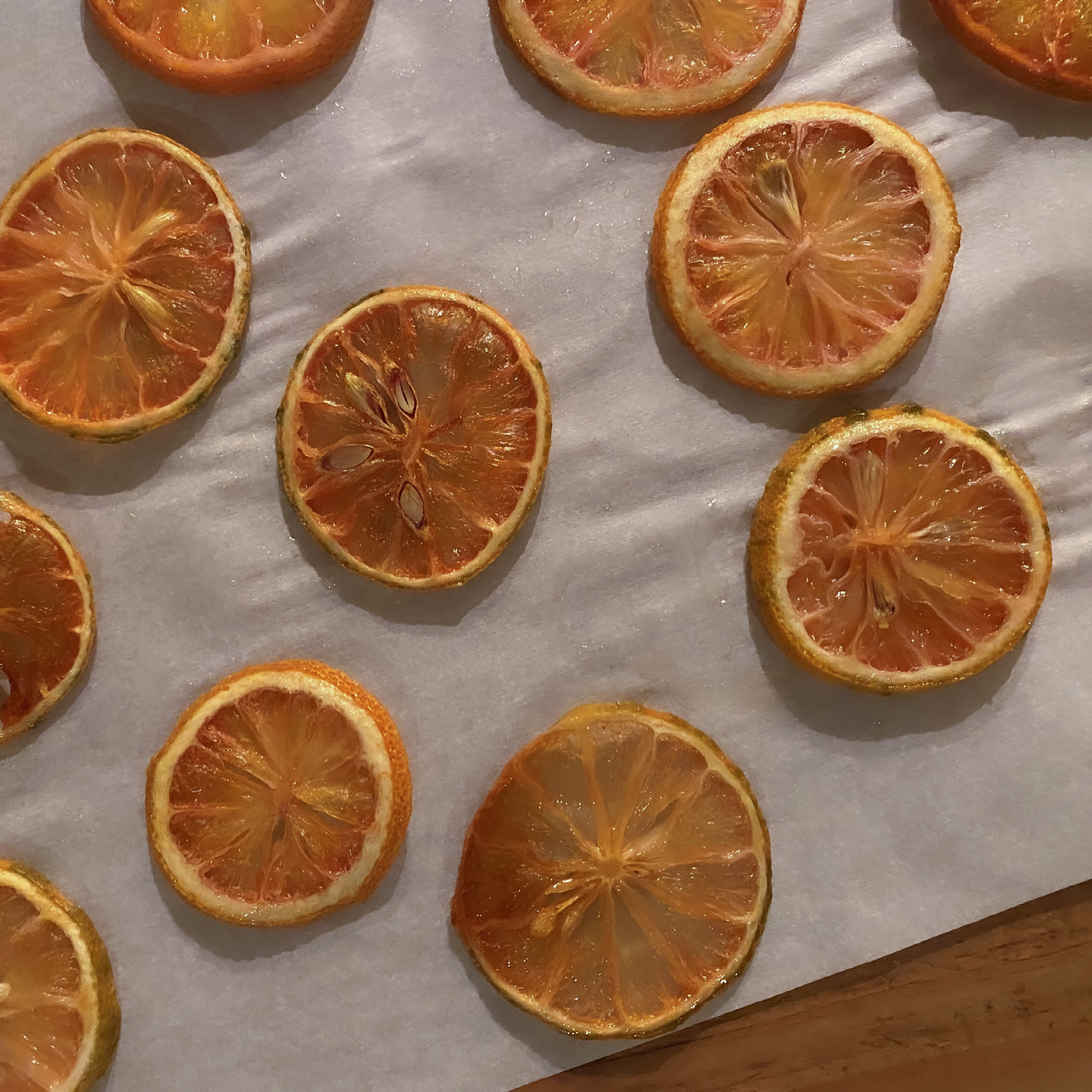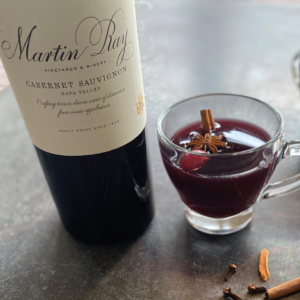 "Mulled wine brings back the best memories of studying abroad in Bordeaux. I was lucky enough that my tram stop was right in front of the mulled wine booth at the Christmas market. I fell in love with the warm spices, earthy fruit, and exotic citrus flavors and couldn't resist picking up a cup of "vin chaud" every evening to keep me warm and cozy for my walk home. Whenever I have mulled wine now, it immediately transports me back…under the lights amongst the hustle and bustle of the French holiday season. It never fails to bring a smile to my face. "
-WINEMAKER RAEMY PATERSON
We tend to be purists at Martin Ray however we occasionally find exceptions when something speaks to our hearts, resonates with our memories, and adds another element of holiday spirit that we especially yearn for in 2020. And while we can easily say that a bright, lively Chardonnay or hearty Cabernet will always call to us, there is something about mulled wine that makes us stray this time of year. Mainly comfort.  And we can all agree comfort is key right now.
Whether you call it glühwein, glögg, candola, vin brulé, or vino navega'o, mulled wine holds a special place during the winter months. Dating back to the 2nd century, it was recorded first in Rome as wine that is spiced and heated.  While it has evolved historically throughout several cultures, its essential elements have remained unchanged. I imagine, in its most simplistic form, it has served a singular purpose throughout the times…after a day of conquering, trading, gathering, or simply time on your feet, you look for something to warm you up.
Warming up in the winter months is key in Sonoma.  But there is also something to be said for nostalgia, and the olfactories doing what they do best.  After all, the sensory relationship with wine is complex. It's one of the many reasons so many have fallen in love with wine.  Sight, smell, taste…even the ritual of opening the bottle, whether in celebration, or an accompaniment to a meal makes us pause, center, and find a moment to enjoy its complexities. And it becomes a new experience when you add aromatics, slowly bring it up in temp, and tend to it, filling your home with every scent of the season.
Perhaps the best part of mulled wine, beyond the enjoyment, is the ease. It is simple: one pot, one bottle and additions.  We find ourselves seeking all things easy these days and can almost find an incalculable number of reasons to simplify our cooking, calling back to the days when most meals were put into one pot, put over a flame, and ingredients were left to meld into themselves.
Medieval cookery aside, the true key to mulled wine, beyond great aromatic additions is temperature.  Avoid letting that flame have a mind of its own. 160° is key, never heating above 167° – otherwise, you lose out on one of the properties we tend to enjoy in wine – the alcohol. When the wine reaches a simmer, turn it all the way down. Let it sit on low for at least an hour, but truth be told, it gets better the longer you wait. And just as some prefer one varietal over the other, you may find yourself loving one variation of mulled wine over another.  Experiment. Add your favorite citrus, some fresh pear, and if you have spices in your cabinet that call to you, follow that instinct. Searching for something more spirited?  Top it with a little tawny port or cognac for a bit of an extra kick.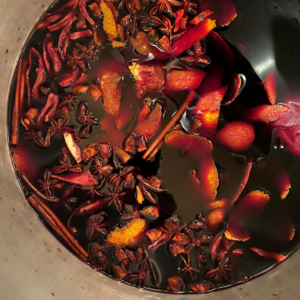 We have to thank our Winemaker Raemy Paterson. She was truly the inspiration for our obsession with Mulled Wine in 2020. For her, it called to her wistful memories of Bordeaux, a time in which she knew, someday, she would be making wine herself.  We drew upon this happy memory, created a simple recipe, and are finding that we are all enjoying its comfort this season. Whether a seasoned mulled wine devotee or new to vin chaud, we hope you find comfort and cheer in a glass and have a lovely holiday season and fruitful new year.
MR tips to take with you:
Opt for full bodied, fruity wines: Cabernet Sauvignon, Malbec or Merlot make for a great base.
Play with garnish: Star Anise and Cinnamon add aromatics to the glass. Dried citrus rounds and fresh cranberries look bright and breautiful. Amarena cherries make for a rich finish.
Batch: Mulled Wine can keep in the fridge for three days, so don't hesitate to double your batch and opt to rewarm the leftovers for a quick glass.
For a Martin Ray Mulled Wine kit, link here: