Pinot Philosophy
We make 100% Pinot Noir.
The beauty of making expressive Pinot Noir lies in the easy approach. Our goal is to always let the fruit speak for itself, intervening as little as possible. Each vintage represents what we love most about the varietal: generous and vivid, while striking the perfect balance.  Ultimately, our Pinot Noir tastes like Pinot Noir. Unadulterated. And bright, focused, and clean.
Each wine we craft has a specific set of needs in the vineyard – and in the winery – and expresses a distinctive sense of terroir once the grapes are in the bottle.  Using minimal intervention and manipulation, we want the terroir to shine through and each bottle to reflect the true nature of the variety.
Depending on the lot and vintage, we impart 15%-25% whole cluster fermentation and partial indigenous yeast fermentation. Separated by clone, we use small lot open top fermenters, implementing consistent gentle punch downs for cap management. The must is then gently basket pressed. We use a distinct selection of coopers based on each individual lot and program.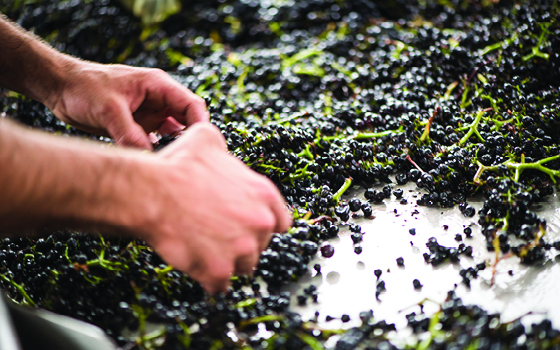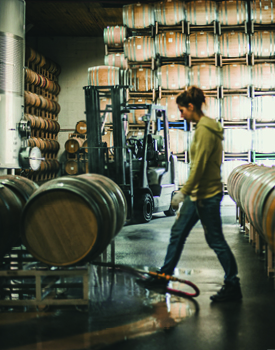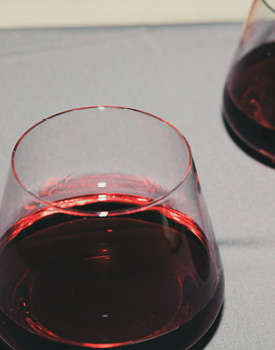 It's a no-brainer. That's why we've joined ranks with the Sonoma County Winegrowers Association, and continue our endeavors in becoming more sustainable each year.
Our solar energy system supplies over 80% of the winery's power.
Winery cellar lighting is motion sensitive (lights off in dormant areas), and we are continuing to upgrade to LED lighting in all buildings.
Our water reclamation pond has been recently upgraded to better treat winery wastewater through aeration and filtration, and much of it is being reused for landscape irrigation. This is particularly important in this time of drought.
The piping that moves glycol throughout the winery to chill and warm tanks for fermentation and storage has been insulated for efficiency, as well as the tanks themselves to help maintain temperature with minimal energy consumption.
Our inert Nitrogen is generated on-site which doesn't require compressed gas deliveries by truck.
All grape processing pomace (stems, seeds, skins) is recycled into vineyard and landscaping compost.